Whats On
Whats On – March & April
The Green Bar
February 26th, 2015
Wednesday nights are Sliders nights

From 6pm til 7:30pm try all of our Sliders including
Slow cooked, pulled pork & slaw
Lamb Kofta & Haloumi Cheeseburger
Pork & Cheese Rueben Style
+ MORE
The Greenbar & Kitchen

Come on down and enjoy something off the new menu. While you wait, have a bowl, play some Giant Jenga, Pool, Darts or Table Tennis, or just relax inside or out.
The Greenbar & Kitchen hours are Wed – Thu: 5 pm – 9 pm and Fri – Sun: Noon – 9 pm.
Tuesday 23rd March
The Brisbane Early Falcon Owners Club are meeting here. A great opportunity for car enthusiasts to check out some wheels. All Welcome. Starts at 8pm. Then the last Tuesday Night of each month starts at 7pm.
Friday 27th March – Cocktail Booth Launch
CBC is Launching a New Cocktail Menu! Welcome to the Espresso Martini! The boys from Patron Tequila will be in the house creating some risky business at our Cocktail Pop Up Stall.
Follow us on Facebook for sneak previews of the menu.
Live Music
Every Friday Night and Sunday afternoon we have some local talent take the stage for your entertainment. Check out the Events page to see who is playing this week.
Friday 17th April – MOJO WEBB
Michael Robert "Mojo" Webb is a multi-instrumentalist blues musician, based in Brisbane, Australia. On 8 February 2007, Mojo Webb was awarded the Australian Blues Music Chain Award for 'New Talent of the Year'.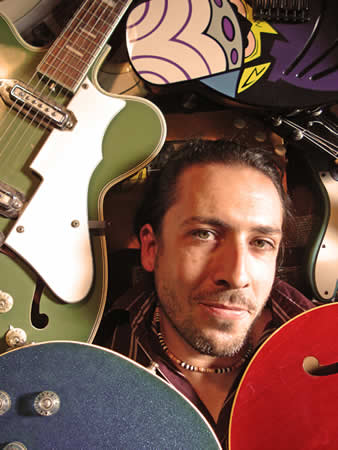 And here are some reviews
"Let it be said right here, Mojo got the flow flow." – Rhythms Magazine
"But who would've thought a record this good would come from a 32-year-old skinny white guy from Brisbane?" – Time Off
"Take a hit yourself and see if you're up to it." – Mark Doherty 'Nothin But The Blues' National Community Radio Network.
We hope to see you down here soon.